Glazes
Whether you're looking for color or sheen, we've got midrange, low fire, & underglazes from Laguna, Amaco, Mayco, Western, & more.
Hand Tools
One can never have too many clay tools! We stock a broad & ever evolving selection of carving tools, sponges, stamps, and many more you didn't know you needed.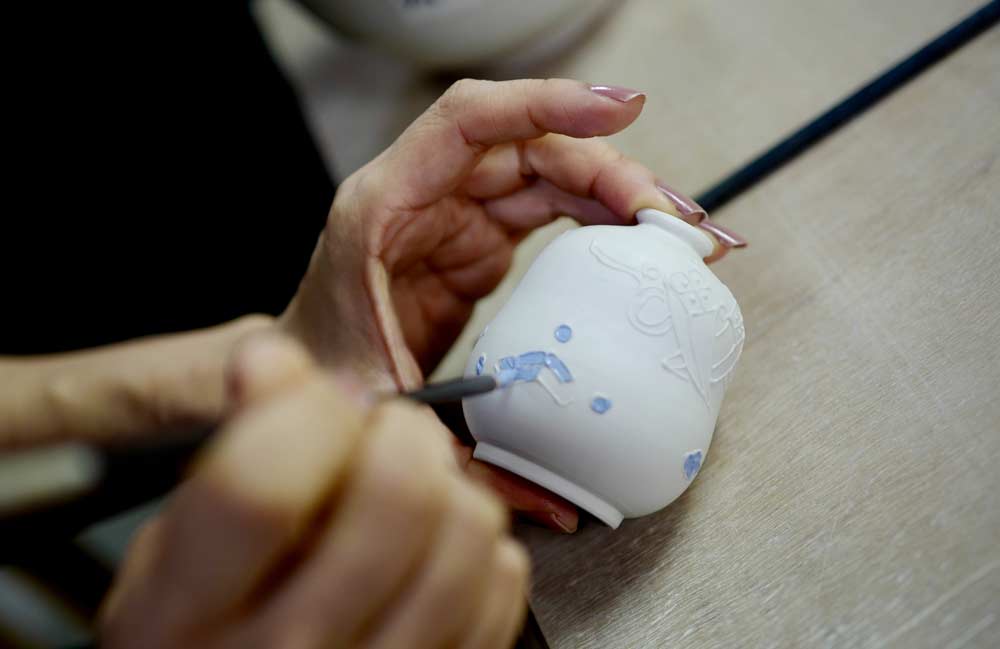 Raw Materials
Starting from scratch? We carry array of raw materials for those mixing their own glazes, as well as mason stains, plaster, & other additives.
Clay Bodies
Wether you're in love with an old favorite or trying something new, we stock over 50 different clay bodies over three different firing temperatures, all produced in California.
At Phoenix, the thing that fires us up has always been a love of clay.
We recognize the value and charm of this ancient, niche art form, and believe that creative expression in the lives of individuals, and within our communities, is key to our ability to thrive. Whether you're an educator, student, experienced potter, or are dabbling with clay for the very first time, we are here to help you find the supplies, materials, and tools you need to go forth and get muddy.
From the time our doors opened in 1998, Phoenix has had a single goal: to help support and expand Ceramic Arts for all by offering the best in supplies and service.
Phoenix Ceramic is the North Coast's hotspot for all things clay. Your choice for a  Humboldt County ceramic supply store offering glazes, tools, clay bodies, materials and more!